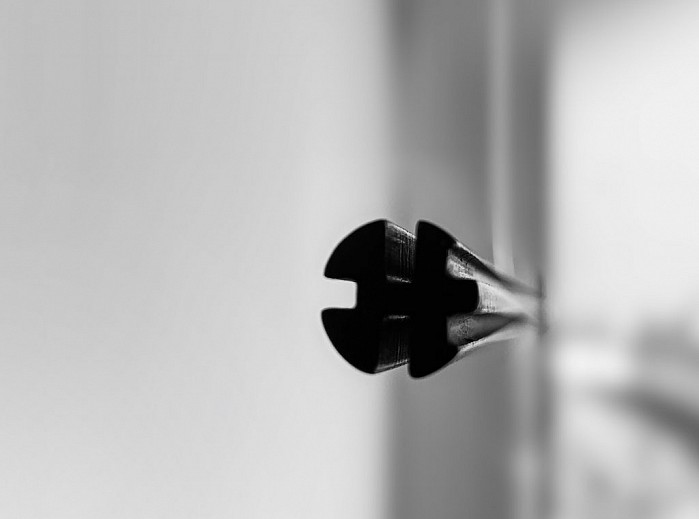 SHUBBAK A window on contemporary Arab culture
March 14, 2019 - Mark Westall
SHUBBAK A window on contemporary Arab culture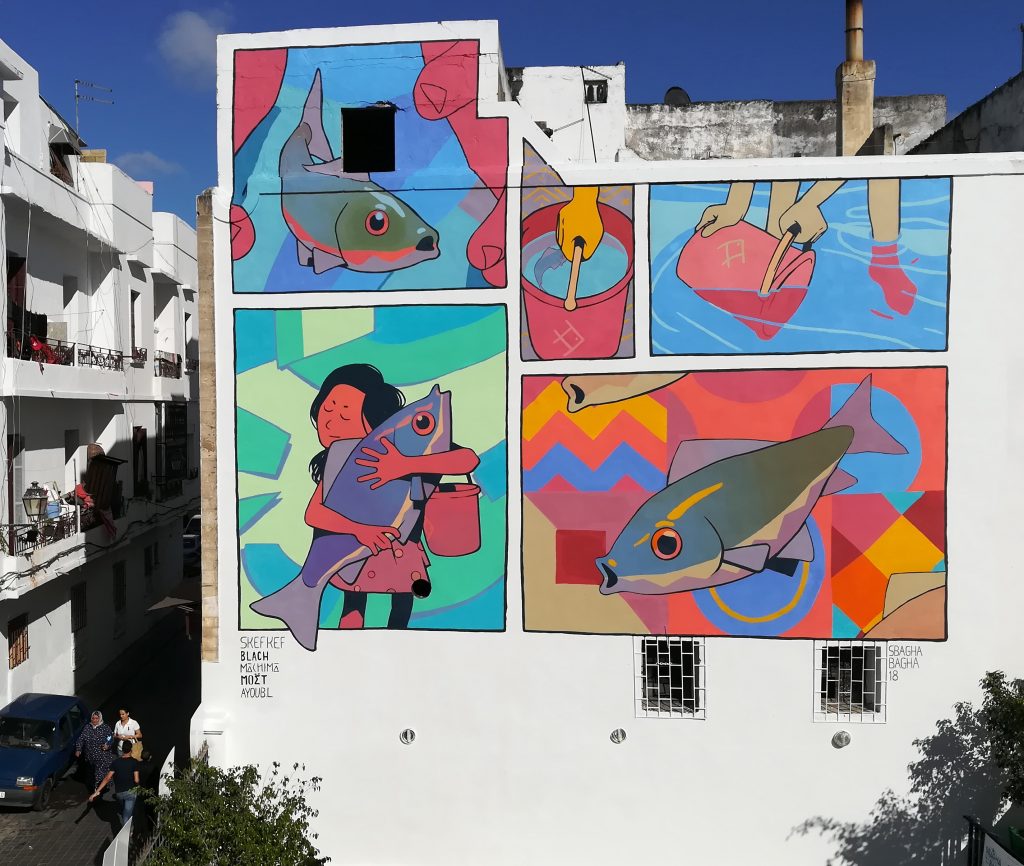 The fifth edition of the Shubbak Festival starts on the 28th June bringing exciting, bold, poignant and urgent work by Arab artists questioning the norm to London's stages, concert halls, cinemas, outdoor locations, galleries and museums.

Youness Atbane, The Second Copy 2045. Image Youness Atbane
In times when political alliances are shifting, definitions of gender are broadened, divisions between generations are interrogated, and hierarchies of power are exposed, the voices of these artists take audiences to new and unexpected realms of possibilities, a realm where empathy and freedom dares to live.
Eckhard Thiemann, artistic director, said:
"This year's festival has the widest range of artists, venues and artforms since we started from family-friendly circus to performance in museums, from poetry readings to outdoor DJs, from murals to film screenings. Our ever-growing range of partners in London and beyond shows there is a real hunger and interest to hear Arab artists' take on our times and the world we live in. The beauty of our festival is that we can boldly show many of these views, often creatively contradicting each other, but enriching us with powerful emotion and sharp insights."

Amma Baad Nasser Al Salem
As the UK's relationship to Europe is at a moment of change, participating artists from across Europe are welcomed. This year's festival features over 150 artists based in the Arab region, in Europe and in the UK. Furthermore, this year an exciting new partnership with The Gate Theatre will showcase the best of international performance and readings with 11 artists and seven full productions taking to the stage as a part of Shubbak@Gate festival. Ellen McDougall, Artistic Director, Gate Theatre said: "Shubbak@Gate is our jointly curated programme of exceptional theatre by artists from across the Arab world and the diaspora. It includes work for schools and young people, and features work in both English and Arabic. We are so proud, and excited, to be presenting the work of these artists at the Gate."

Fethi Sahraoui – Belonging Sideways © Fethi Sahraoui
Visual arts
For 2019 Shubbak has commissioned a number of mobile installations for different locations across London. Aicha El Beloui is a Casablanca-based illustrator, graphic designer, and creative director who regularly works with communities to discover a neighbourhood and to filter her observations into maps and illustrations. The history and psychogeography of Moroccan immigration in London will be the focus of her work for Shubbak; drawing from the material gathered in North Kensington and the British Library's archives, El Beloui will create one of her distinctive maps, which will be available in paper formats, digitally and as an installation, travelling to different sites across the city. In partnership with the Bagri Foundation.
Bricklab, the designers of the first Saudi pavilion at Venice Architecture Biennale create a new pop-up sculpture especially for Shubbak. 22 brightly coloured units equalling in number the 22 states of the Arab League are arranged in different constellations to offer new viewpoints of geographies, nations and the power to imagine other realities. No unit can stand on its own, but has to be grafted onto others. Geographical Child's Play conjures up poignant and surprising alignments and dependencies. Established in Jeddah in 2015 Bricklab quickly established itself as one of the most dynamic current design practices in Saudi Arabia.
Becoming by Tunisian artist Hela Ammar, is a new site-specific photographic installation in Shepherds Bush Market. Ammar spent time with women who have recently arrived and are carefully balancing the normality of London living with a period of personally unsettled existence. Memory, identity and marginal communities are recurrent themes in Ammar's work. She has exhibited in major international biennales and her works are in the collection of the British Museum and the Institut du Monde Arabe.
Nicknamed Petit Larache, Golborne Road in North Kensington has long been at the centre of Moroccan identity in London. Casablanca-based street artist and key member of Morocco's thriving art scene Mehdi Annassi, aka Machima, will work with residents and community groups to create a mural that reflects its history and scenes of everyday life. Presented in partnership with Bagri Foundation.
Moroccan artist Hicham Berrada's kaleidoscopic sculptures, installations, video and performance works offer a heady combination of art and science. For his solo exhibition in Hayward Gallery's HENI Project space – his first in a UK institution – Berrada brings together new and existing works, including a series of illuminated tanks that feature delicate and ephemeral chemical landscapes, and a large-scale immersive video installation that explores morphogenesis, the biological process that causes an organism to change shape.
At Rich Mix Belonging, Sideways curated by Toufik Douib sees five Algerian contemporary artists explore identity and location. Artists include Mounir Gouri, Sarah Ouadah, Rima Djahnine, Fethi Sahraoui and Abdo Shanan.
In his first solo presentation in the UK, Saudi artist Nasser Al Salem presents Amma Baad (There After) at the Delfina Foundation, exploring the relationship between language, time and space through a series of sculptural and multi-media work of the wordsThere After in Arabic script. Amma Baad (There After) is an expression used in official correspondence which follows sentences of salutations and greetings and precedes the act of formulating the story to come. Curated by Maya El Khalil.
Curated by Yasmina Naji, Raw Queens at the Mosaic Rooms offers a cultural and political re-evaluation of the perception of women in the Arab world, specifically in Morocco. Featuring artists Fatima Mazmouz and Meriem Bennani, the exhibition explores art, feminism and decolonization. Raw Queens is produced in collaboration with The Mosaic Rooms.
At the British Museum the symposium Making art in Yemen and Syria today brings artists, curators and scholars together to investigate the current status and future of art and culture in these troubled countries. Produced by British Museum in collaboration with Atassi Foundation for Arts and Culture.
Mounir Gouri – Belonging Sideways © Mounir Gouri
Shubbak is the UK's premier festival of contemporary Arab culture, presenting outstanding Arab artists to audiences in London and across England. Shubbak's programme includes UK premieres and new commissions from over 150 artists based in the Arab region, in Europe and in the UK, with both cutting-edge and celebrated names, through a mix of visual arts, film, music, theatre, dance, literature and debates. Led by Eckhard Thiemann, artistic director, and Daniel Gorman, executive director, Shubbak 2019 is the 5th edition of this biennial festival. Shubbak 2019 principal partners are Arts Council England, A. M. Qattan Foundation, Bagri Foundation and British Council. Shubbak is a registered charity number 1150374.
Back to News