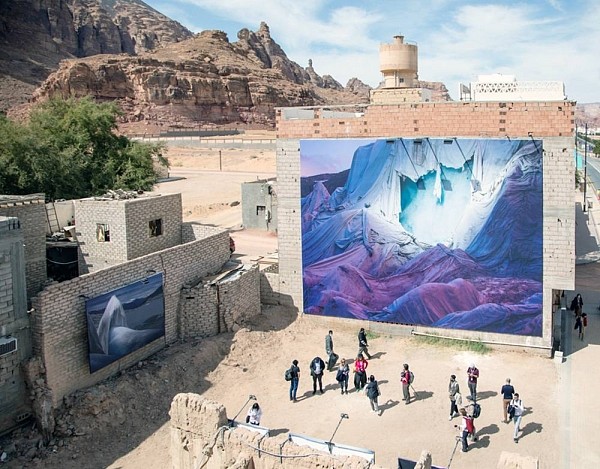 'AlUla a place with narrative at its heart with every landscape telling a story — of continuity'
February 23, 2022 - Saudi Gazette
Other artworks selected include a 10-meter high selection from Adel Al Quraishi's Vast Land Vast Faces with a striking image of a grave-digger.

And from pervious Cortona on the Move editions in Italy, topics deal with future, aging and nostalgia, as in Alejandro Chaskielberg's Ostuchi Future Memories, and Phillip Toledano's Maybe.

The weekend launch events included an in conversation with three of the artists and a series of workshops for the public. Public guided tours of the exhibition will be available on Fridays from Feb. 25 to March 25 at 4:30 p.m. and 8:30 p.m. and for families on Saturdays at 10 a.m. and 4 p.m. Both available in English and Arabic.
Back to News