BIOGRAPHY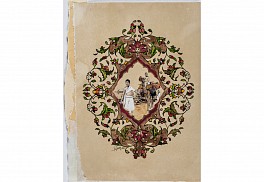 Asma (b. 1979) was born and grew up in the city of Jeddah. She is currently a faculty member in the Fine Arts Department at King Abdulaziz University, from which she has received her undergraduates and graduates degrees from.
Asma endeavors to revive traditional Islamic art, preserving its technique and aesthetical allure. Her work explores underlying themes that construct visual narratives of our contemporary lives.
She has participated in various international and local group exhibitions including, the 9th Cairo Biennale, Cairo [2013], and various exhibitions presented at King Abdulaziz University's art space.