BIOGRAPHY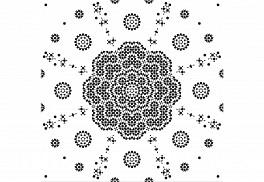 Basmah Felemban is a 90's child born in Jeddah, Saudi Arabia. Felemban is a self taught Graphic Designer who worked in various fields during and after graduating high school in 2011. Basmah's first work Jeem made its debut at the British Museum in 2012 as a sideshow to Journey To The Heart of Islam: Hajj Exhibition.
Basmah has managed to skip getting a bacholer's degree, and going straight to obtaining a Masters in Islamic and Traditional Art from the Prince's School of Traditional Arts in London, UK in 2013.
At such an early stage in her career, Basmah has exhibited in many international exhibitions such as A Line In The Sand at Artspace , Dubai [2013] and is scheduled to exhibit at Show of Faith at Katara, Qatar [2013] Transformations: Geometry in Motion at Maraya Center in Sharjah, UAE [2013] alongside Adel Abidin and Farhad Ahrarnia. In 2014 Basmah won the Arab Women Award.