BIOGRAPHY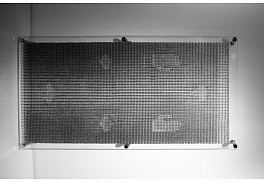 Musaed Al Hulis (b. 1973 in Al Baha, Saudi Arabia) holds a masters' degree in Design and Analysis of Vehicle Systems from the University of Huddersfield in the UK.
Al Hulis lectures at the Technical College in Jeddah, a board member at the Fine Artists' House, Founder and Director of Tasami Creative Lab in Jeddah and is also Deputy Director General of the Center.
He has participated in several group exhibitions and has helped in organizing different workshops and art training courses around the Kingdom. Alhulis exhibited in more than 15 local exhibitions, and 4 international ones including Art Dubai and Edge of Arabia's #COMETOGETHER in 2012. Other international exhibitions included the Saudi Cultural Days Exhibition in Qatar and in Kazakhstan in 2010.
Due to his extensive activity in support of the arts movement in Saudi Arabia, he has received several certificates and awards of appreciation, and in 2011, he received an acquisition's prize during the Contemporary Islamic Art Exhibition.